Investment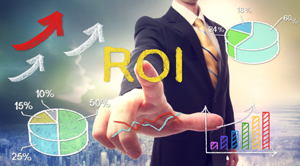 Part of Areya's growth strategy involves establishing venture partnerships with third party investors. Our investment partners own the hotel they acquire and investing equity sponsors receive priority returns and shares of hotel profits from sales and operations. Our company manages ventures and hotels for a market rate fee and distributes a portion of the profits from sales and operations as part of the agreement.
Economic cycles challenge every business. Real estate and hotel development is particularly vulnerable, as it is fundamentally a long-term investment based on short-term facts.
It is our corporate belief that successful developers must be uncompromising in their investment standards during growth periods, and have the ability and courage to act on opportunities during declining periods. They must continuously strive to make sound long-term decisions, while maintaining flexibility to diversify and adapt quickly to inevitable changes that may disrupt even the most well-orchestrated project.
During the real estate bust of the late 1990s, the partners of Areya Management embarked on building new hotels as well as acquiring distressed properties. Through Areya's successful management practices, many attained awards of excellence from their respective franchise affiliations while maximizing the return on investment for ownership
Areya Management continues to evolve with market fluctuations and is always seeking hotels for acquisition in addition to development projects. We aggressively pursue and capitalize on opportunities that create long-term investor value with optimum returns through a dedication to uncompromising investment standards which transcend all property types.
Our investment record and management style has allowed us to cultivate excellent relationships with major industry firms including Marriott International, Hilton Worldwide, Intercontinental Hotels Group, Choice Hotels, Best Western International, the Carlson Companies, La Quinta and Wyndham Hotels to further diversify our investment goals.